MARK MILUM
City Manager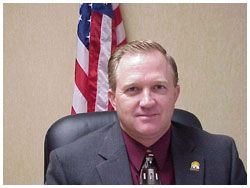 Thank you for visiting the City's website and for your interest in Los Fresnos government. This site is designed to deliver services and information to you in the same friendly, efficient, and effective manner you can expect at our "real" city hall. You can pay water bills, check out the calendar of events, and interact with City staff and elected officials all at your own convenience and according to your own schedule. We hope you will bookmark our website and make it your first source for important news and information about City operations and activities.
As the "nerve center" for the City of Los Fresnos, the City Manager's Office provides managerial oversight for daily operations and leadership management across all departments to sustain competitive improvements in both the quality and cost of all services delivered by the City of Los Fresnos.
Our Goal is to provide exceptional customer service, efficient operations and effective communications to the residence of Los Fresnos. Promoting cooperation and participating with other governmental agency's is vital to our success. We hope that the information provided through our "virtual" city hall is responsive to your needs. We plan to continue to build and improve this site in the future. If you have a suggestion to improve our web site, please feel free to contact us or stop by to see us in person.
CONTACT INFORMATION FOR MARK
Phone: 1-956-233-5768
Fax: 1-956-233-9879
Email: This email address is being protected from spambots. You need JavaScript enabled to view it.